Illinois Central Railroad, IC #382
 Rogers Built in 1896
 AHM/Rivarossi 1969, finished in 2006 by the author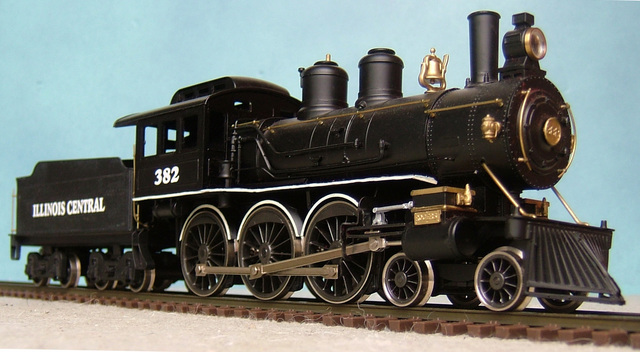 ケーシー・ジョーンズ(Wikipedia English)はイリノイ・セントラル鉄道の機関士の名前。1900年4月30日未明、彼の運転するメンフィス発キャノンボール号が、ボーガン駅に停車中の貨物列車に追突した際に、最後までブレーキ・レバーを握って殉職した。事故自体は当時、ありふれたものだったものの、歌謡に唄われたことで有名となった。
 転じてこの382号が彼の名で呼ばれる。その辺りはCasey Jones物語に詳しい。

 機関車は1896年のRogers製で、テンホイラーとしては比較的、小形の部類。事故後に修復されて1930年代まで活躍したという。
Casey Jones was an engineer of the IC R.R. (Wikipedia English). On April 30, 1900, early morning, his train, Cannonball left for Memphis, Tennessee, and had a collision with a parked freight train at Vaughan station, Mississippi. He died under holding the brake lever. Although the accident was a commonplace at the era, it became known by a ballad.
Now, this locomotive is called his name. See "the Casey Jones Story."
The engine, made by Rogers Locomotive Shop in 1896, was relatively small as category of the Tenwheeler. She was repaired after the accident, and was operated until 1930's.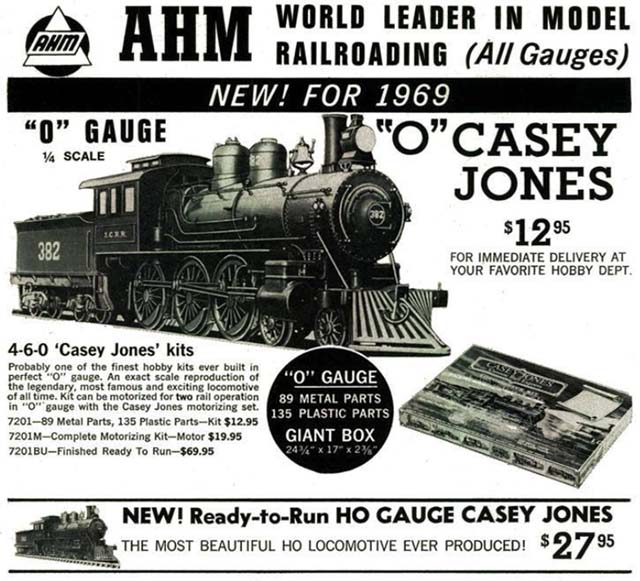 Ad in the March 1969 issue of the Model Railroader magazine
続きを読む